Call Centre Mentoring Solutions
Providing external mentoring opportunities for your valued CX and contact centre employees delivers numerous benefits to your organisation and the mentee.
With decades of senior contact centre experience and a passion for the industry and developing leaders, our call centre mentoring programs are custom-designed to ensure we deliver the best outcome for your employee.
Of course, no two individuals are the same and to deliver the best benefits for you and your mentee, each mentoring program is designed to ensure the right level of support, guidance and feedback is provided.
Having a formal call centre mentoring program in place with an external mentor can deliver a range of benefits including:
Typical benefits for the mentee:
Improved professional expertise
Improved leadership capabilities
Improved mental-health
Improved self-awareness
Improved strategic awareness and capability
Improved self-confidence
Benefits for your organisation include:
Increased engagement levels of the mentee and employees in their influence
Increased skills and awareness
Increased loyalty and lower turnover
Conveys to your employees a commitment to invest in developing and supporting leaders
Creates a more positive work environment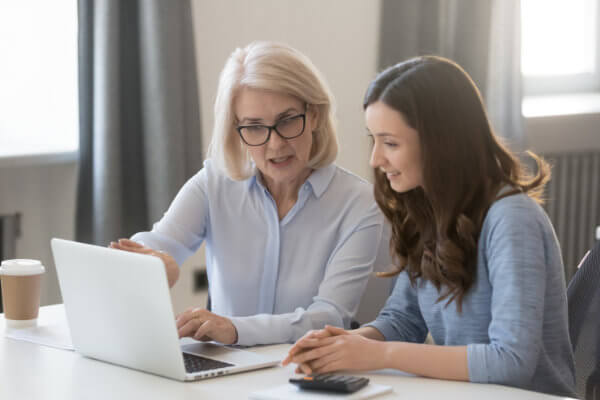 Types of call centre mentoring services
Our call centre mentoring can be delivered on-site or remote providing access at a frequency that will deliver the best results for your organisation and individual. From regularly scheduled catch-ups through to ad-hoc support when a friendly, non-judgemental conversation is just a call or email away we'll develop a program that suits your needs.