Contact Centre Consulting Services
We provide a range of contact centre consulting services that help businesses improve their contact centre (call centre) operations.
For those new to call centres, it's not uncommon to be a little bit overwhelmed with all the various components that are required for a successful call centre operation. This can include things like recruitment, training, processes, technology, quality assurance, leadership, resource planning, reporting, Key Performance Indicators and more.
Finding the right contact centre consultant
Finding the right call centre consultant can also be challenging. The reality is that contact centres are complex businesses with many different areas of specialisation. Typically, contact centre consultants tend to specialise in particular disciplines that often reflect their professional experience and background e.g workforce optimisation, learning and development, leadership, KPIs, automation, technology etc.
This often results in their recommendations and solutions skewed in the direction of what they know best, rather than what is necessarily the best outcome for your business.
But the truth is most contact centre operations that are experiencing challenges aren't just experiencing a gap in one area. It's often the result of deficiencies in many areas and like the foundations of a building, if you don't get them right it doesn't matter how good your furniture inside is if the walls and roof are about to collapse at any time!
And that's what makes us different - over 55 years of contact centre management experience.
We've managed small and large centres, in-house and outsourced operations, public and private call centres and worked in all the different areas of the contact centre from Team Leaders, WFM, Training, Ops Management, Quality Assurance and more.  We've also managed the numerous internal and external stakeholders conversations that are often required in being the main centre for customer advocacy whilst always under pressure to do more with less so we know how painful that can be sometimes!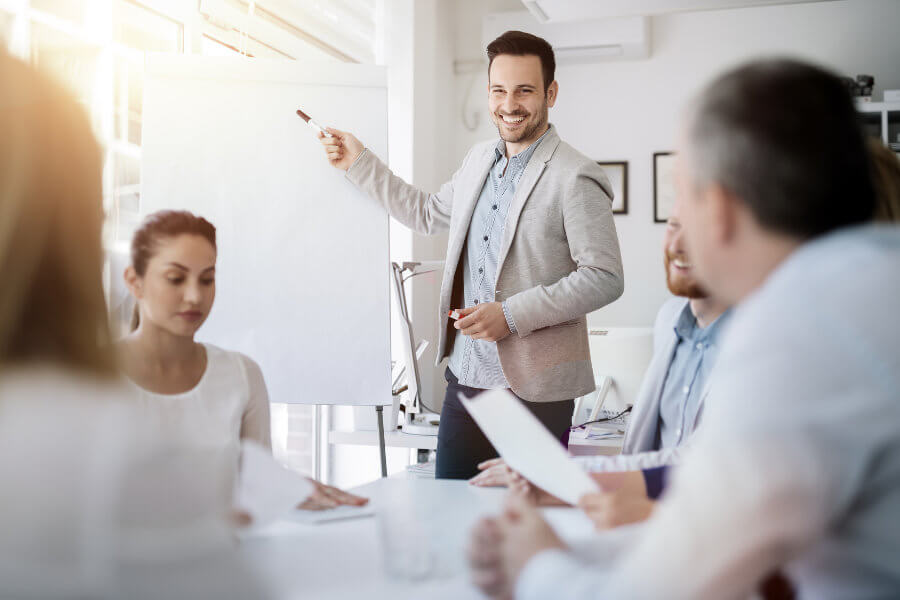 So we really do understand how difficult the challenges are and how all the components of a contact centre need to work together to be successful.
We're one of the few genuine 'contact centre generalists' in that we are able to take a truly holistic view of the contact centre operations and by doing so, we can achieve much greater outcomes than focussing on individual components.
Where additional specialist skills are required e.g. a Workforce Planner with 20 years of experience or an Artificial Intelligence expert we can tap into those experts if, and when, required.
Questions to ask prospective contact centre consultants
There are a number of contact centre consultants that are available and each bring their own areas of expertise to the table. To ensure they have the experience required to help with your consulting job, we suggest asking the following questions:
What roles have you worked in a contact centre?
What's the most senior role you've had in a contact centre?
How many years have you worked in an operational contact centre?
What was the size of the contact centres you have worked in?
What sector is your contact centre experience predominately based in?
How many years have you been specifically consulting in contact centres?
What contribution have you made to the contact centre industry?
Can you provide customer testimonials or referees?
Our Contact Centre Consulting Solutions
We've grouped some of the common contact centre consulting services and support areas we provide below but if you aren't sure where to start, we'd suggest you look at our Contact Centre Health Check service which many companies find beneficial in gaining a good overview of their contact centre health against all of the various components.
And if you still don't find exactly what you are looking for, just contact us and we'll discuss potential solutions with you.
Just click on the links below to learn more. 
As well as providing contact centre consulting services, we also operate Australia's largest free website for contact centre professionals that is jam-packed full of free articles and resources if you'd like to learn more about the industry as well as best-practice tips, call centre calculators, upcoming conference list and more.
Visit the CX Central website >