Contact Centre Optimisation Consulting
Contact centre operations are expensive - the high cost of labour, technology, accommodation and overheads are a significant investment for any business. 
And the costs of providing a poor level of service is arguably even more:
 66% of consumers who switched brands did so because of poor service
 1 in 3 customers will leave a brand they love after just one bad experience.
Only 1 out of 26 unhappy customers complain. The rest simply leave and never return.
 55% of consumers are willing to pay more for a guaranteed good experience (customers are no longer satisfied with just being promised a good experience).
So it's pretty clear you need to get things right for your customers. But getting it right internally is also critical.
Poor processes, technology, leadership and more all lead to an inefficient contact centre that hurts your business in more ways than one.
Our call centre optimisation services will help increase efficiency, improve staff engagement and ensure you and your team have the information you need to support your overall organisational objectives.
Call Centre Optimisation Focus Areas
Call/Contact Centre Optimisation is a pretty broad term and of course, the key to a successful consulting outcome is ensuring our focus is on delivering the right outcome for your business whether it is to lower costs, improve the CX, reduce turnover and so on.
We typically recommend our Call Centre Health Check service as a great starting point as this enables clear identification of the areas that require improvement.
However, sometimes an overall health check isn't required as you are already clear on the specific areas you need some additional support on. These can typically consist of:
When assessing your call centre's overall strategy, we'll often be able to pick-out quick optimisation wins, while also considering a long-term view and arming you with a roadmap to get you there.
Implementing the right reporting tools and settings is critical to driving positive outcomes for your business. We'll make sure you're using the right KPIs and have the right data to enable you to make informed decisions.
With more and more simple calls being eliminated by technology, agents are being challenged by added complexity levels. How easy it is for them to access the right information, and at the right time, can have a huge influence on customer experience and efficiency.
Most contact centres are drowning in processes that have been developed since the dawn of time. We'll analyse and improve your processes to drive measurable improvements.
From recruitment to coaching, performance management, workforce optimisation and so on - there are numerous ways to identify and implement optimisation strategies to improve the efficiency and engagement of your workforce.
Technology in the contact centre is evolving at a rapid pace. From cloud-based contact centres, speech analytics, conversational AI and more - we can assist you in identifying, procuring and implementing technology that will provide tangible results.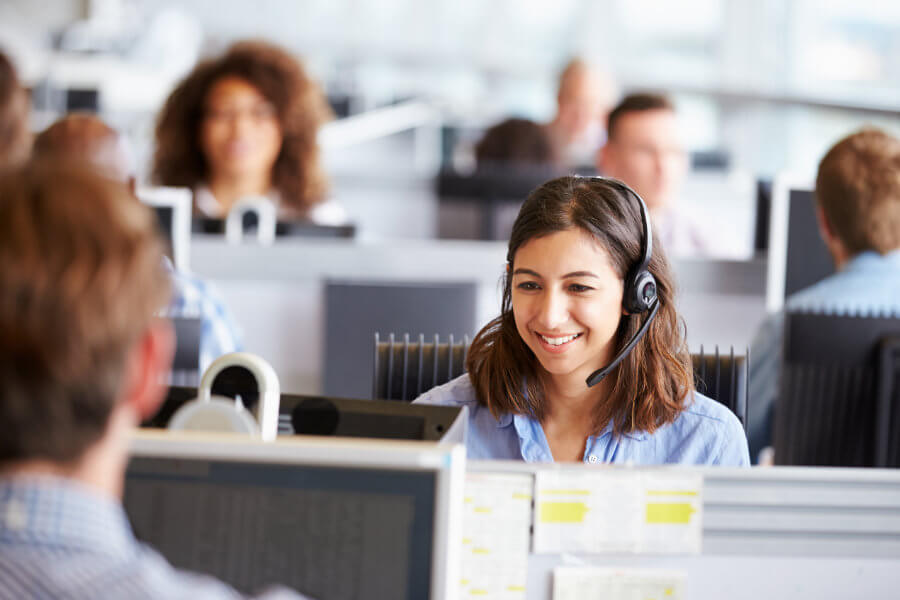 With over 55 years of experience working directly in the contact centre industry as vendors, outsourcers and running our own centres we understand the various nuances as synergies it takes to run an effective contact centre operation.
As anyone who has worked in the industry will tell you, no two contact centres are the same so as part of every call centre optimisation consulting engagement, we'll take the time to discuss the key objectives you need to achieve for your business to ensure we can deliver the outcomes you need.
Whilst not always the case, these are the typical outcomes you would expect from a contact centre optimisation project:
A more efficient workforce enabling you to do more with less.
An improved customer experience.
Increased Employee Engagement resulting higher tenure, increased productivity, lower turnover rates and reduced absenteeism.
Improved alignment (and contribution) to your corporate objectives (e.g. higher customer satisfaction, increased revenue etc).
So if you'd like to get more out of your contact centre channel contact us today for a free discovery session on how we can help.