The leading authority on Contact Centres in Australia
Justin Tippett is a contact centre and customer experience (CX) professional with 30 years of experience working across a range of senior roles in both the private and public sectors.
Justin's consultancy is highly regarded as he has a unique perspective and experience that is unparalleled in the industry:
Justin first started on the phones over 30 years ago and worked his way through every role in the contact centre through to senior executive roles including Head of Business Development, Chief Commercial Officer and Chief Executive Officer so he can communicate to stakeholders at all levels.
Justin has worked across a range of high-profile brands including Australia Post, myki, Nespresso, Pizza Hut, Honda, Energy Australia, SEEK, Telstra, TrustPower, Coles, Lumo, Bega, Westfund, PEXA, State Trustees, Bounce, Chisholm Institute, Gordon Tafe, Simply Energy and more.
He's worked with captive (in-house) contact centres and in the outsourcing business (both in an operational and leadership capacity)
He has experience working in the private, public and NFP sector so he understands the nuances between them.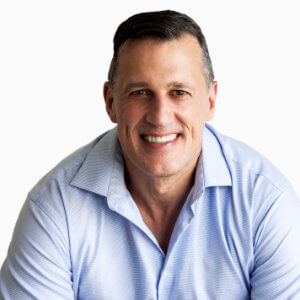 Justin Tippett is the leading voice in the Australian contact centre industry. He's won numerous industry awards, been named one of the Top CX (Customer Experience) Influencers in the World and leads Australia's largest industry resource (CX Central) and specialist Contact Centre & CX training business (CX Skills). 
Justin has extensive experience in helping smaller businesses and contact centres (anything from 5 seats) through to large (1,000 + seats) with everything from establishing new (greenfield) operations through to transforming existing contact centres into award-winning operations.
Justin is based in Melbourne, Australia and he has worked extensively across the whole of Australia (including all capital cities and regional areas including Geelong VIC, Blue Mountains NSW and so on) as well as across New Zealand, the Philippines and Singapore.
His experience has also extended to working with participants from Thailand, South Africa, USA, Malaysia, Fiji, PNG and more.
Justin's passion for the CX and contact centre industry speaks volumes, contributing his time, energy and experience to numerous causes including:
Founder and Chief Editor of

CX Central

- Australia's leading website for contact centre and customer experience professionals.
Founder of

CX Skills

- Australia's only specialist training company for contact centres and customer experience.
Judging a number of local and international call centre award programs including the Contact Center World Awards in Las Vegas and the Auscontact Awards in Australia.
Chairing the Auscontact Association Victorian Chapter from 2012 to 2015.
Chairing and speaking at numerous conferences domestically and internationally.
The host of the

CX Central Podcast

A regular commentator in the media on customer service and contact centre news and trends.