How CX Consult can help your business
After decades working in the Australian Contact Centre and Customer Experience Industry across both the corporate and public sectors, Justin Tippett launched CX Consult to help businesses access independent expertise for customer experience and contact centre related issues.
Whether it's to lower your operating costs, increase efficiency, decrease turnover or improve the customer experience, we apply decades of real senior contact centre and CX operational experience to directly help you with your specific needs.
As a small, specialist consulting firm, our focus is on providing you with the additional expertise and support you need that will deliver tangible outcomes designed to suit your business.
Whilst we recognise no two businesses are the same, with over 55 years of senior management experience exclusively in contact centres and CX, you can be assured that our experience and expertise is what sets us apart from other consultants.
Both Derek and Justin have held senior roles including CEO, Chairman, General Manager, Head of Contact Centres and so on - so whilst we understand intimately the contact centre and CX space, we also understand the challenges businesses face from outside of those channels and we are great at translating our world into general business-speak!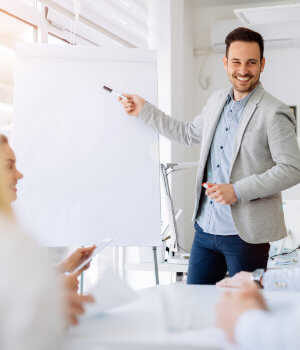 We're really proud of what our customers say
With our extensive experience and involvement in the industry, we are proud of the fact the majority of our business is generated through referrals from our existing clients or from people that have enjoyed our extensive library of free content published on our CX Central website.
We know in the age of social media everyone likes to shout from the rooftop about how amazing they are but we prefer to let our credentials and customer testimonials do the talking for us. Here's a selection of what our customers say about engaging us:
They do what they say they will do.

Their advice is actionable and it enabled us to make informed decisions on what, if any next steps we needed to make.

They used real-life language so things made sense (it's like call centres have their own language!).

They don't have a pushy sales culture and don't try and upsell or push extra services.

Where relevant, they took the time to educate and train our people while they consulted.

Their passion is contagious!
We're a little more than just consultants...
We know you're obviously searching for consultants but rather than just engage a big consulting firm that treats this as 'just another job', wouldn't you rather engage with someone who is genuinely passionate about the industry and is focussed solely on making sure you get the right outcome?
As a boutique consulting agency, we don't take on numerous jobs and try and balance our energy and resources across multiple engagements.
When we take on your work, you are the exclusive focus!
We also put our 'money where our mouth is'. Asides from consulting, we support the industry with a range of high-quality products and services for Australian Contact Centre and CX Professionals including public and private training services and we manage CX Central - Australia's leading resource for Customer Experience, BPO and Contact Centre professionals that is jam-packed with free resources, tools and expert articles.